Coaching Team
Our coaching team is made up of EA qualified coaches, assistant coaches and run leaders.
Howard Jones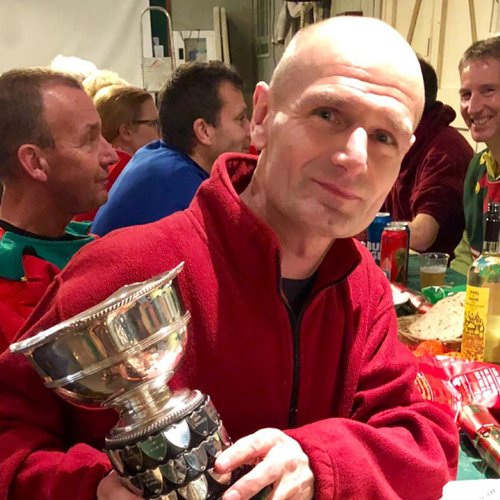 I have run pretty much all of my life starting from secondary school, where I found out that although was rubbish at sprinting, when it came to cross country I could keep going quite well. So started to train for more endurance events. My favourite distance is 10K road races, though in recent years I have been racing more 5Ks than any other distance. I used to run for Thames Hare and Hounds when I first moved from Blackpool to London. Then when I moved house to Dorking I switched clubs. I started coaching for Dorking about 20 years ago. Initially doing my assistant coach, then the full coaching qualification taking over the coaching of Nick Hodges group as he moved on to other things. I used to train what was the adults 'fast group' but in recent times have been more involved in developing the whole range of adult runners. I coach beginners sessions through the summer which are in their 3rd year. I also coach the mixed ability improvers sessions during the summer and winter.  Howard is fully accredited Level 2 UK Athletics Performance Coach and Endurance coach (Event Group).
Nick Seaman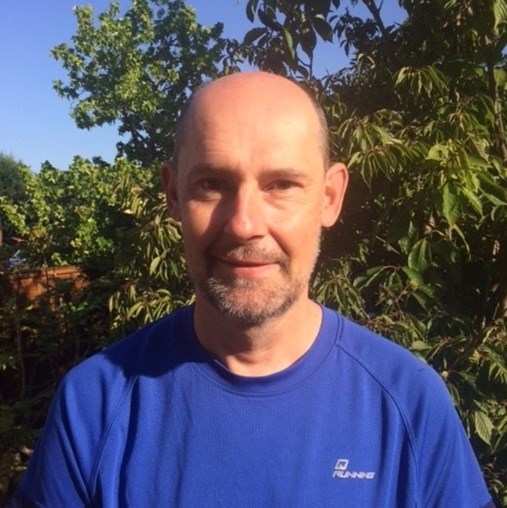 Encouraged by my late father (who was a GB International and world record holder) I joined my first Athletic club in 1972 as an 11 year old specialising in the 100m and 200m. By my late teens I was competing in 400m / 800m, and by the age of 22 I had two senior and one Junior county track titles (Hertfordshire) getting down to 49.6 sec for the 400m. As a senior athlete I competed in Division 1 of the Southern League for Verlea AC and later in Division 1 of the British League for Luton AC. Unfortunately injury took its toll and two Achilles tendon operations by the age of 33 effectively finished my racing at this level. By my late 30's I was rarely running, not racing, and a bit overweight.  I moved to Dorking in 2007 and slowly started to take my running more seriously again. I also decided it was about time I used my experience to put something back into the sport which had given me so much pleasure over the years. I am now a running leader and UKA Athletics coach, training the U/13s on Mondays and the Seniors and Vets on Thursdays. I have re-discovered my love of competing and try to do as many races as I                                                                                  can from the Surrey Cross Country League and road races during the winter, to Vets Track and MABACs during the summer.
Chris Parrott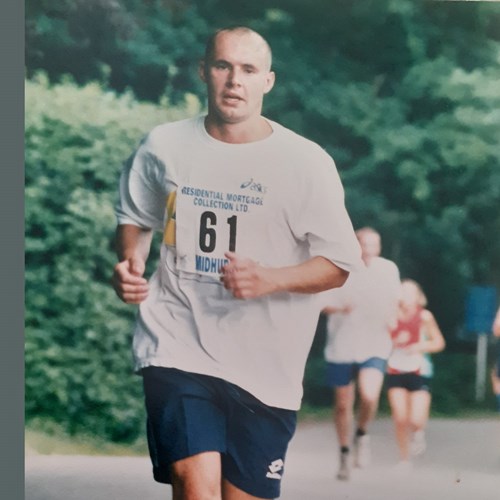 I've been running at the club since 1994. Wow that's 26 years! I've seen a lot of changes and a lot of athletes come and go. I was trained as a youngster by Brian Darley, who was and still is a great coach going to many running events eg Chichester 10k, Midhurst 10k, Southern men's league to name but a few. I did my Level 1 and Level 2 speed coach a few years a go and I assist Rob Russell's group on a Monday and Thursday night. People who have inspired me most in athletics, it would have to be Kelly Holmes, Brian Darley/Rob Russell and my great uncle Steve Parrott.
Fran Davey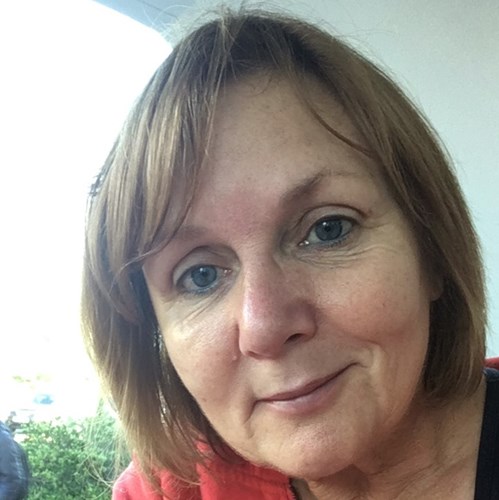 I have been a member of DMVAC for more than 35 years. Originally I joined the Dorking St Paul's AC as it was then as an adult runner, training twice weekly and competing in 10k, Dorking 10 and x-country. I have coached juniors in the club for just as many years, where over time I have attained the top level UK Athletics coaching awards specialising in Young Athletes (which includes teaching all track and field events for all junior age groups), speed/sprint distance and athletic jumping events. I am a coach mentor and Surrey County team manager for Sportshall athletics.
Rachel Brunswick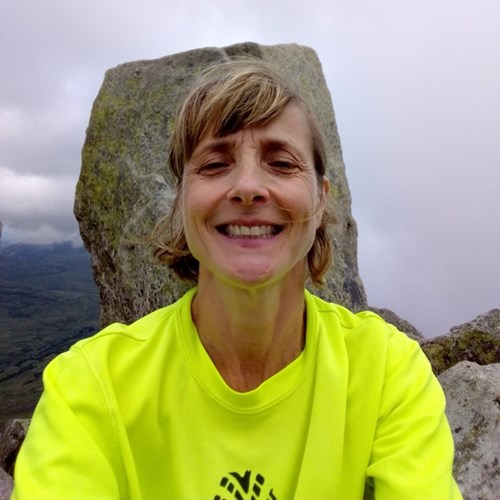 I have been coaching for over 8 years and have been a member of the club since 2010. I am relatively new to athletics; I was a keen hockey player in my youth but never participated in athletics. I ran my first ever cross-country race at Denbies in 2010 as a V45! Since then I have represented the club in cross country, road and track and field events. I am currently coaching about twenty U15 athletes having previously coached them as U13's. The main focus of the group is to prepare these athletes to be competition-ready, primarily for middle distance track events and cross country. As U13's they were also coached in sprints, jumps and throws to give them an all-round experience.  Rachel is an Event Group Coach in the field of Endurance.
Rob Russell 
I have been hanging around the club for over 30 years. I first came down to watch my older brother train and compete. From the age of 11 I started training myself during school holidays but I started to take it a bit more seriously when I was 15 and stopped playing football regularly. I became a coach when I was 21 and have been coaching a group of endurance athletes ever since (over 20 years). During that time I have had the honour of serving the club in various committee roles, including as Chairman. I am a level 3 endurance coach with an additional coaching qualification in strength and conditioning. I have coached athletes of all ages and abilities. I get most joy from coaching by seeing athletes reach their potential, whatever level that may be. From an athletic perspective, I have competed for the club in a range of disciplines, from 800m up to marathon, over track, trail, road and cross country. I have been fortunate to have worked alongside several talented coaches. I have been and continue to be inspired by my many friends in the coaching community; Phil Sears and Brian Darley of DMVAC and Mick Firth,                                                                                of South London Harriers."
Brian James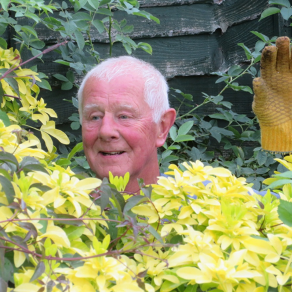 I stopped playing football after many years to avoid receiving a contact injury but carried on running, joined a running club and competed in Vets Track and Field events, Cross Country, Half Marathons and Marathons including London and Beachy Head. I also started swimming and competed in many Duathlons and Triathlons. I have a wife Lesley who also competed, 2 sons, a daughter and 6 grand children.  My thoughts are that it's not all about competing but having fun and trying to keep fit and healthy. The key to keeping fit is cross-training, everything in moderation, run, bike, walk (all good for lungs and legs), swim or row (good for lungs, legs and upper body) plus Pilates
and yoga (for core strength and flexibility). Running does have the advantage that you can get a really good cardiovascular workout in just 30 minutes. It takes longer on a bike or walking. I enjoy coaching, seeing athletes keeping fit and improving their times is very rewarding. As a club we are lucky to have so many nice friendly members.  I have attended the UK Athletics course on Leadership in Running Fitness and also have the UK Athletics coaching licence, CRB check and the Amateur Swimming Association level 1 certificate. I have had first aid training and been trained over the years by a variety of inspiring coaches.
Lesley Taylor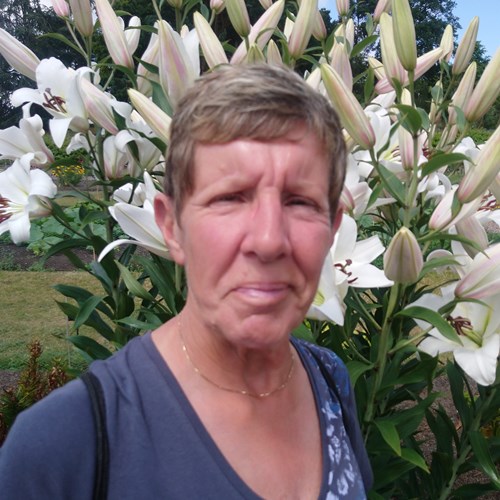 I started running cross country at school in 1963, and except for a few years in my twenties, when I concentrated more on playing badminton, I have run almost continuously since. In 1970, I won the National Women's 4000m cross country championship, and gained selection for GB Juniors at 800m. As a senior, I was fortunate to be part of Cambridge Harrier's team that won six National cross country championship medals.  In the early 1990's, I ran for the England Masters cross
country team on three occasions, after twice finishing second in the National Masters
championship. My best marathon time of 3:08 was achieved when winning at Harlow.
I started coaching in about 1985, in order to help Alan Archer. In addition to helping with the club's youngsters, I assist a number of the local primary schools with their cross country and athletics clubs. I have in the past, also coached badminton and swimming, but nowadays, my other main activity is gardening.
Richard Grassly - Richard is a UKA qualified Endurance coach and runs the training group as known as The Denbies Mob.
Linda Davey is a UKA level 2 specialising in Jumps with over 20 years experience.  Currently coaching U11.
Christine Stables is a UKA level 1 assist coach for U11
Ken Caldwell, Kevin Irvine & Chris Edwards are UKA qualified Athletics Coach for U13s
We also have a number of volunteers that lead runs for the club:
Sam Knivett - Sam leads a group for all runners who need or simply prefer to incorporate walking into their social runs - the group was designed to help those newer to running or returning from injury/lay off, to build up their endurance gradually and safely.
Elizabeth Horner - Elizabeth has been with the club for a number of years, leading social runs and arranging the club social dinners!  Her running group now has a number of volunteer run leaders - Ruth Kirkpatrick, Jacqui Cooper and Fiona Fidgett.
Ruth Kirkpatrick & Jacqui Cooper - In addition to leading runs with Elizabeth's group, Ruth and Jacqui have started the very popular Monday Morning Social Group.  Ruth is also part of the media team - keeping us up to date on Facebook and Instagram AND one of our welfare officers and Jacqui is one of the race directors for the handicaps.  Both are also members of the committee.
Fiona Fidgett - Fiona is a run leader on the popular Tuesday night runs from Ranmore, continuing into the winter months for torch lit runs.  She is also one of the race directors for the handicaps.
Jo Lloyd and Kev Stroud - Running leaders of the group known as The Blayzers, Jo is also the club chair and Kev our Welfare officer.
David Phillips - Run leader and quiz master!