Important Final Instructions for Race Day!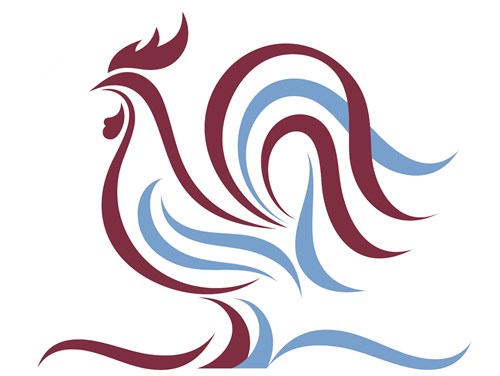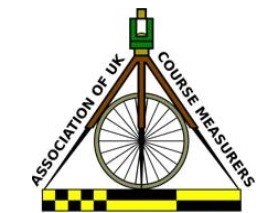 Dorking Ten Mile & Cockerel 10K Road Races 09.00 & 09:40
2023 Date to be announced
Run under UK Athletics Rules - Course Accuracy Certificate Numbers 21/152 (10 mile) and 21/151 (10K)
Thank you for entering the 36th Dorking Ten/ Cockerel 10K Road Race. The event has been organised by Dorking & Mole Valley Athletics Club and incorporates the Surrey Ten Mile Road Race Championships. The undulating route loops through the scenic Surrey countryside.
PLEASE READ ALL THE INSTRUCTIONS CAREFULLY  (click here for pdf version)

RACE NUMBERS
Numbers will be POSTED to all 10 mile and 10K contestants unless you entered either race after Wednesday June 1st 2022, then you will collect your race number on Race Day. Please collect it from the Pavilion at Race HQ.
TIME AND PLACE
Sunday 12th June 2022. Report to the Race HQ if you need to collect your number or require other facilities. Race HQ is in the pavilion at 'The Big Field', Dorking Rugby Club, Kiln Lane, Brockham, RH3 7LZ.  Parking is as detailed below. You may go straight to the start area on Brockham Green but if you are arriving by car there is NO PARKING at Brockham Green. Brockham Green address is Middle Street, Brockham, Betchworth, Surrey, RH3 7JS.
The 10 Mile race starts at 9:00.
The Cockerel 10K starts at 9:40.
Allow 10 minutes to walk from the Race HQ to The Start.
ENTRIES ON THE DAY
There will be entries on the day this year providing always that the race is not full. These entries will be sold in the Race HQ pavilion. Entries on the day will be £30.00 Cash Only!!

ON THE DAY
If you or anyone in your household are showing any signs of COVID-19 symptoms then please do not turn up to run. You would be risking the health of your fellow runners as well as your own health.

LOCATION AND PARKING
This year we will operate mass starts. Signs along the Start Funnel will advise where runners should line up relative to their expected finish times. Please adhere to these positions.
Most travelling by car will use the A25 Dorking/Reigate Road, including those having to use the M25 motorway who should turn off at Leatherhead (Junction 9) or Reigate Hill (Junction 8). Brockham Lane is approximately one mile east of Dorking Town Centre. Cars must not be parked in the road, but on the 'Big Field' off Brockham Lane. Look out for our club flag marking where you turn off the road - please use the postcode RH3 7EH.  Please park neatly and tightly, as instructed by the marshals. Do not use the car park by Rugby Club Pavilion which is reserved for the race officials (unless directed to do so by the parking marshals).
RACE HQ
Toilets: There are toilets at the Race HQ. There are 2 sets of toilets for both men and women.
Limited toilet facilities will also be available in the Village Hall on Brockham Green.
Bag-Drop: Please leave your bags in your car if at all possible. There will be a bag-drop gazebo near the Finish Line where you can leave your bag after attaching the tear-off strip from your race number to it. Any valuables left in bags will be at the owners' risk.
Refreshments: Refreshments will be available for purchase in the Event Village after the race.
THE RACE
ENTRY - TEN MILE RACE and 10K RACE All competitors must be 17 years of age or more on the day of the 10 mile race to compete or 16 years of age for the 10K race. The waterproof number contains your timing chip and must be worn on the front of your vest. Your timing chip will only react to the starting mat relevant to your race chip.
Wheelchair competitors will be started 5 minutes earlier at around 08:55/09:35 for safety reasons.

THE ROUTE AND RACE INFORMATION
The 10 Mile race will have a pace car this year. The race is a circular route consisting of a 2 overlapping loops.
The Cockerel 10K course consists of a single circular route which is the outer loop on the map.
All junctions will be marshalled, with accurate mile and kilometre markers along the routes. There will be 'on-course' medical support. A sweep bicycle will accompany the last runner around the route. See attached map at end of these instructions.
 
WATER STATIONS
There will be 3 water stations on the Ten Mile race and 2 water stations on the 10K race. Runners are asked to take no more than one cup of water at each of the three water stations. If you think you might need more water than this then please wear a back-pack or carry a bottle. There will be plenty of water at the finish.
HEADPHONES
USE of ALL FORMS OF HEADPHONES INCLUDING BONE CONDUCTING ARE PROHIBITED. Any runners wearing ear/head phones of any description will be disqualified.

SAFETY
Please follow instructions given by the Marshals who have a difficult job with roads open to traffic. PLEASE TAKE CARE - keep well to the left at all times and be extremely careful on blind bends. The finish is on the 'Big Field', just over 200m after runners enter the field from Kiln Lane, with the final 150 metre run-in to the finishing arch again this year being a straight sprint! Your time will be recorded as you cross the line. Please continue running and move into and away from the finish arch as quickly as possible. Please note that dogs or wheeled carriages are banned from the race but racing wheelchairs are permitted. Runners must NOT be accompanied or followed by others on cycles (with the exception of the official race sweep) or any kind of motorised vehicle.

PRIZES and PRESENTATION
Everyone will get a medal and a T Shirt! We will also have a number of valuable spot prizes. These will be given out on a random basis with raffle tickets handed out to the lucky few at the finish line. Take that raffle ticket to the Spot Prize tent and you will be given the prize allocated to that ticket. The prize is NOT NEGOTIABLE!!
Prize Presentation: There will be a prize giving after the race. Prizes will be presented to the first 3 Men and 3 Women and the first 3 Mens and 3 Womens teams for the Dorking Ten (first four in each team to count). Prizes will also be presented to the first 3 Men and 3 Women for the Cockerel 10K.
Surrey Championship prizes for first 3 Men and 3 Women will also be presented on the day. All other prizes are to be collected from the Prize Tent on the day. There will be no distinction between seniors and veterans for the main prizes.
Prizes to be Collected: Trophies will be awarded to both men and women in the following categories for the Ten Mile Race. 1st/2nd/3rd runner in age groups 17-29, 30-39, 40-49, 50-59, 60-69 and 1st over 70. For the 10K race, age group prizes will be awarded proportionally to the number of runners entered.
Surrey Championship age group prizes will be available for collection from the Prize Tent on the day.

RESULTS
A full set of results will be published and available to competitors. Results will be available on the Race Timing Solutions website and via Dorking & Mole Valley AC website within 24 hours.

COURSE MAP & HQ PLAN & FINISH AREA
Course map and HQ Plan and Finish Area Plan follows. The Course map has marshal positions indicated for your safety!